Unbound showcased the startups working to revolutionise FinTech. On 17 & 18 July 2019, some of the most promising startups from around the world gathered in Central London and competed in the Unbound London FinTech Startup Battle.
We attended the aforementioned innovation festival to spread the word about how StepLadder could help first time buyers buy their home faster, and were excited to be surrounded by so many great people.
And then our Co-founder, Lucy Mullins, went ahead and won the two major startup competitions of the day - Future of Finance Award and Female Founder. We couldn't be more proud.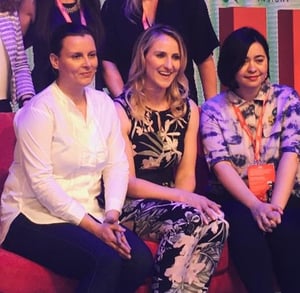 Lucy says ''It was such an honour to be pitching alongside so many incredible founders and innovative brands. I am over the moon StepLadder won, we want to help as many people as we can buy their own home and it's great to be recognised for what we are doing'
Michaela is the Head of Communications at StepLadder and is passionate about helping people be at their best!