Have a budget
Your first home will be the single most expensive purchase you've ever made – unless you splurged on a private jet first – and we're sorry to say, it's not over yet. Decorating a home can be expensive (but there are plenty of ways to do this on a budget – check out MBR's blog on decorating within your means). Make sure you have a realistic figure in mind when it comes to decorating your new home. This may be an overall sum or you may want to make budgets room by room – by doing the latter, you simultaneously make decisions on where you want to prioritise spending your money.
Unfortunately, the rumours are true: there are almost always hidden costs when it comes to home updates so be strict but don't restrict yourself so much that you make do – a mattress on the floor will only work for so long!


Make a plan

Planning is everything. Without a plan it's so easy to lose control of budget, timescale and even what you want or need. This is such an exciting time, and it's tempting to get carried away home shopping before you've even exchanged and have the keys firmly in your grasp. Hold fire, sit down, and make a plan.
The best plans will include what you are bringing with you, (helpful hint: you never need as much as you bring – be ruthless and cut the clutter, you'll thank yourself in the long run), your budget, what rooms you're updating, a style/look that you want and the priorities in terms of spending and order of decorating.


Pick a colour scheme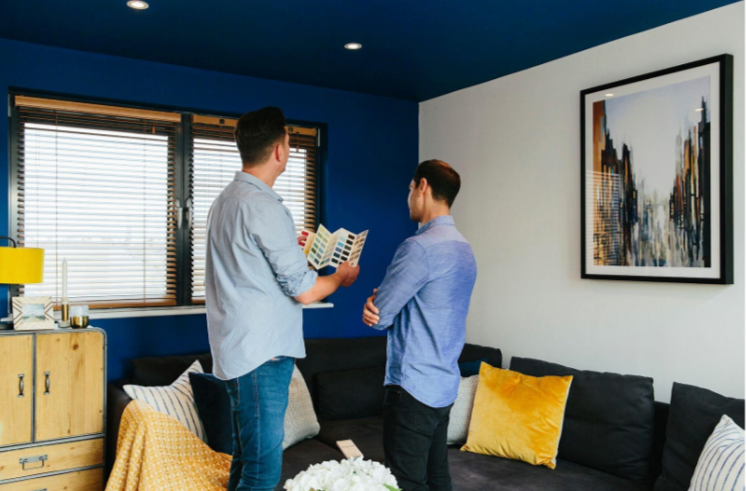 Don't panic, you don't need a perfectly curated mood board showing your main shades and accent colours at this stage, but it's just good to have a rough idea of the general direction you would like your home to go in, in terms of colour and style.
If you're not entirely sure, go neutral throughout. Off-whites/warm pale greys are super versatile and will give you decorating freedom going forward.
Also, don't forget about the finishes! Do you like dark wood or light wood? Chrome or brass? Gloss or matte? Without these decisions, you may end up getting a real variety, and whilst mixing metals can look ultra chic, you may be in danger of giving up that curated and cohesive finish before you've even started.
Don't delay in decorating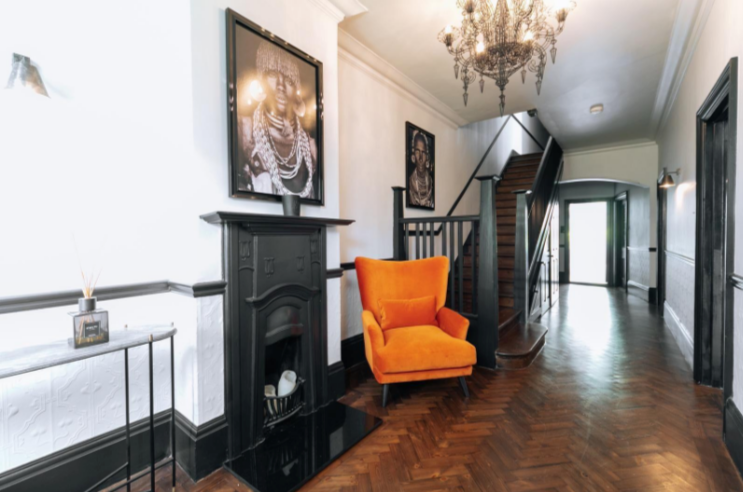 The general rule is that if you don't decorate first it won't get done, and then you will spend 3 years hating that magnolia wall and aging carpet until you can't stand it any longer and have to move everything out and start over. Paint the walls and lay that LVT that you've been swooning over, it's amazing the difference a fresh lick of paint and a change of flooring can do to a place. You'll feel halfway there already!
Start big, finish small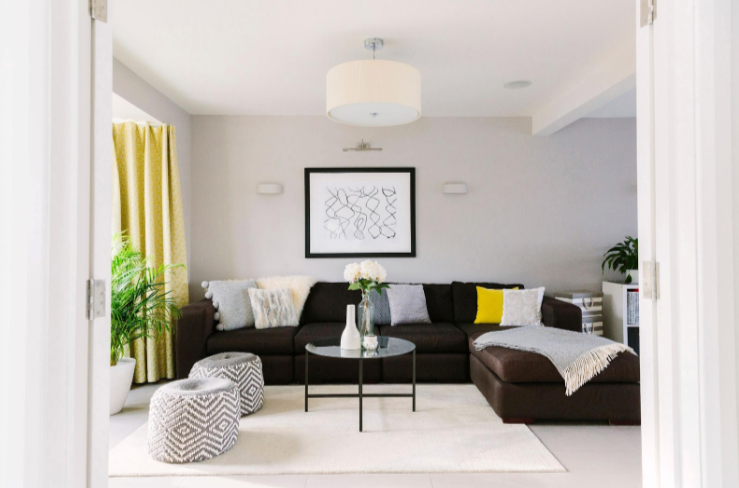 Consider the larger furniture items and bespoke pieces before you get hung up on the finishing touches. Once you have the basics in place, let's call them the headliners, you'll have a better idea of which supporting roles that you need.
When it comes to bespoke furniture, there are definitely pros and cons. If you're thinking of living in the home for a reasonable amount of time, it's definitely worth it as it can make the interior look and feel sleeker and make the most out of your space with clever storage solutions. Can't find the perfect furniture to fit in those alcoves? Built in shelving! Tight dining space and lacking storage? Bespoke dining bench!
Know your dimensions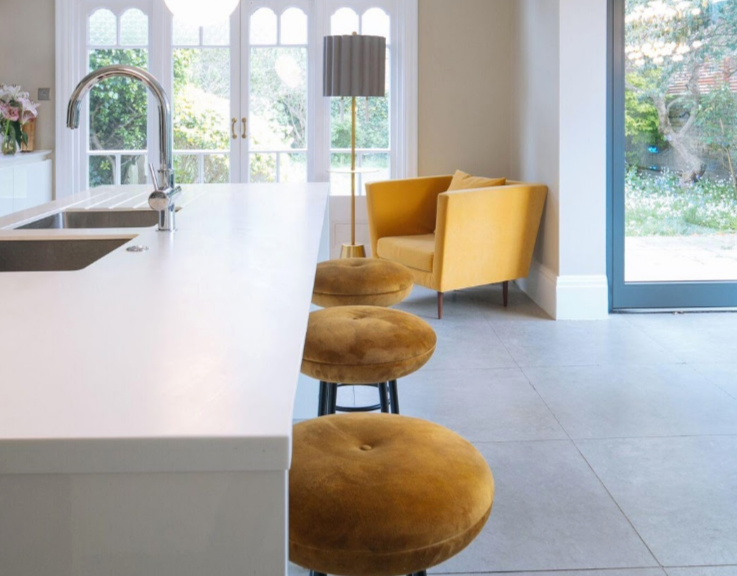 This is a biggie. If you don't know your dimensions, deciding a layout is near impossible, and you may end up with a sofa that takes up an entire room, a dining table lost in a large expanse, a chandelier hanging at shoulder height and your new home becomes more of an obstacle course than a functional living space.
Top tip: lay out your desired furniture on the floor with masking tape, so you can have an idea of how the room will 'flow' before you purchase the furniture to avoid expensive and time-consuming mistakes!
One step at a time
Don't try and buy everything at once, you won't know what's coming and what's going and an overwhelming task may get that little more stressful. If you are going to get a large discount for buying in bulk and it's the most cost savvy option – go for it! Just make sure your home doesn't end up looking like the shop's showroom (even if their products are utterly gorgeous). When you've personally picked a variety of items, you'll put your personal stamp on the property and you're more likely to feel like your home is really yours. Shop around and see what's out there before you make your decision. Or, try My Bespoke Room who will do all that hard work and effort for you!
A little help from My Bespoke Room
My Bespoke Room is an online interior design company that really takes the hassle out of decorating your home. They design to your style, budget and size of your rooms in a collaborative process. Their design fees start from as little as £95 and the end result is a fully curated design and your own personalised and interactive shopping list, with a combination of alternatives at varying price points.
Diana and Laura both had successful careers working for some amazing brands including Apple, Kiehls, Giorgio Armani, Stella McCartney and Liz Earle. They had different skills that complemented each other. Laura was a product design engineer and Diana comes from brand and marketing. They quickly became firm friends and shared a passion for design (and gin & tonic!). Voila, My Bespoke Room was born! My Bespoke Room now ranks the No. 1 Interior Designer on Houzz UK and are the most reviewed professional on the platform.