Irene is part of the £25 First Step Circle, she was awarded her £500 in May 2019.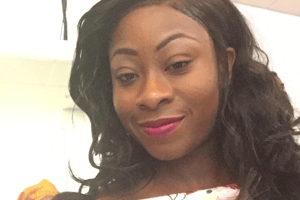 My name is Irene Boateng, I love my family and friends and enjoy going out to eat and drink with them, I love travelling and find it so interesting travelling to new places.
I was searching the internet one day of ways to save money and StepLadder came up, I had never heard of anything like this and was very interested in finding out more, I joined because I knew it could get me a lot closer to saving for a new home a lot quicker.
My experience has been so smooth I have had no issues from signing up to receiving my share of the money, not sure what I'm going to do with the money just yet, saving it for a raining day, Stepladder team are so helpful and easy to communicate with.
Thank you StepLadder!
Meet our StepLadder Members!