Amin is part of the £25 First Step Circle, he was awarded his £500 in January 2019.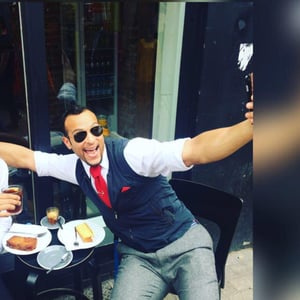 Who are you?
I'm a marketing consultant based in London, love working with people and im interested in value investing and creating freedom for me and my family
Have you come across anything like this before?
Yes, Sweden has been running loan circles for decades
Why did you join?
To get a head start on my investments, it's easier when you know that you have a pile of cash already rather then starting from 0
What's the experience with StepLadder been like?
Absolutely awesome, the team is on a mission to build a world class savings solution and I'm part of the journey.
What are you going to use the £500 for?
Champagne and caviar haha... (Joking, obviously) I'm going to buy shares in a
savings fund for long term value investing.
Anything else you'd like to add?
I can't wait for you guys to launch the app, I'm a big mobile user who is not these days...
Meet our StepLadder Members!