Meet our Ambassadors!
Our Ambassador programme is incredibly important to us here at StepLadder.
Our aim, as our frequent readers will know, is to empower people to feel in control of their finances and confident enough to achieve their goals. We bring people together into a community, from all walks of life, and literally prove that in supporting each other you can achieve a lot more than if you were to go at it alone.
And this is where our Ambassadors fit perfectly. We welcome partners who are on the same mission. Those who have communities that are trying to inspire and inform, and who need a financial solution like ours to offer. Or simply those who have a group of friends all trying to achieve the same thing and recognise the power of collaborative finance.
The programme is flexible enough that the Ambassador's values can also shine through, and their expertise can be added to the Circle benefits as an enhancement of StepLadder's regular service. Most of our Ambassadors run a Circle of their own, so that they can look after the group and help shape the community as it forms. However, we also do include an affiliate offer, for those who don't necessarily want to host a dedicated Circle, but still believe StepLadder could be a great service for their audiences.
If you have a community you're trying to empower with financial know-how and think StepLadder could be a good partner for you, give Osei Downes a shout today to discuss the rewards and opportunities we have available.
Meet Eman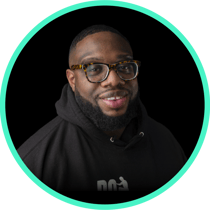 Emmanuel Asuquo from @TheEmanEffect was our first Ambassador and is hosting 70 people across 7 Circles to each raise £1,000 – with the goal of simply getting started and getting confident with saving habits.
He's been a huge advocate of StepLadder since our early days where Eman connected with our CEO Matthew over the fact that our model, a ROSCA (Rotating Credit and Savings Association) is based on a Pardna and known all across the communities Eman works with every day – and recognising it's power to help people towards their financial goals.
In addition to StepLadder's Member services, Eman added a Mentorship programme from his own financial advisory business, to really ensure that his Members were making the most of the money they're raising with us. After they've been drawn each Member receives a personal financial session (worth £350), and across the 10 month programme Eman offers 5 personal finance webinars covering everything from basic saving and investing tips; bank accounts and de-coding the jargon; and thinking ahead to home ownership.
Quote from Eman
"Working with StepLadder has been really powerful for my community. It's helped me connect with my audience on a deeper level. They are no longer followers but have become family. They tell me their dreams and I get to play a part in bringing those dreams to reality. We are stronger together and the StepLadder platform is a key part of helping us work together and move forward."
Meet Natalie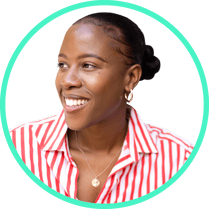 Natalie Scott from @nataliescottempowers is a money mindset coach and we're big fans of her work!
Natalie is hosting her own Circle with a group from her online community, specifically with the goal to start their emergency savings fund. Raising £1,000 is the perfect amount to get a fund started and gain confidence with putting money aside.
As with Eman's group, many of Natalie's Members recognised StepLadder as a new, more innovative version of a model they'd known for years within their families – the Pardna.
Quote from Natalie
"I love the fact that I have been able to help a group of women get serious about building their emergency fund. Lockdown showed us that anything can happen and that we need to always have a safety net to face what life throws at us and StepLadder has been great in making that happen."
Meet Timi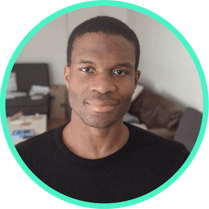 Aka, @MrMoneyJar himself, Timi is 2020's UKB Micro-Influencer of the Year. Using his digital platforms and his creative skills to bring money advice to life for his audience.
With regular slots on BBC News, LADBible and Sky News, he's definitely one of the voices of the moment.
Recognising the power of StepLadder's Circles for keeping people disciplined and seeing progress in their financial goals, Timi is hosting a Circle for his community focusing on building better saving habits, starting small and educating his audience where the aim is help people build a pot of £250 with more support for those wanting to amplify their financial goals.
At StepLadder, we're so fortunate to work with other thought leaders across the industry who brings heaps of expertise and their own personality. You know as well as we do that people are unique, and bringing together different communities with different perspectives and goals really solidifies the concept of collaborative finance.
These are just a few of our Ambassadors and in the upcoming weeks we'll share more of them with you, their stories and the tonnes of experience they bring. In the meantime, we'd love to hear from you if you know of anyone who wants to become an Ambassador themselves or would like to bring your community together to work on a shared goal.
If educating and empowering people is your mission, reach out to Osei, our Head of Partnerships to join the StepLadder family.